An American political thriller named Designated Survivor by David Guggenheim made its debut on ABC in 2016. Having survived the first episode with an audience of ten million, the series was announced for full Season order on 29 September 2016. The season one and the season two aired on ABC, which later canceled the third season. However, the third season was carried on by Netflix and Entertainment One.
The designated Survivor is the story about the Survivor of the capitol bombings, who later on fights the odds, maintaining the peace and tries to unfold the plotter. Thomas Kirkman is a U.S. Secretary of Housing and Urban Development and is the protagonist who is a designated survivor. There is no one left to precede the President-ship, and the alarming situation makes Tom Kirkman, despite his inexperience, the President. Was it the beginning of something worse?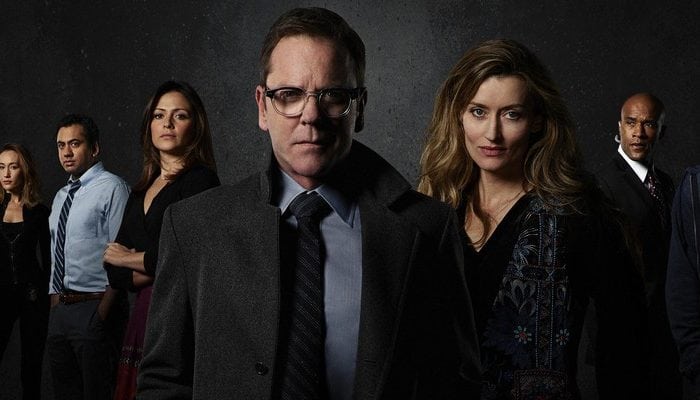 What Have We Seen So Far?
The season one aired on ABC from 21 September 2016 to 17 May 2017. The episode begins with an explosion in the Capitol Building, killing all the possible candidates for the President-ship. Tom Kirkman, who is the Secretary of Housing and Urban Development, survives the attack and becomes the designated Survivor. Though his honor is questionable, he is sworn in as President. Hannah Wells, an FBI Agent, investigates the attacks.
Hannah Wells interrogates Peter MacLeish, who is the former congressman and the hero, as he had survived the bombing, only to realize he is dishonest. Later on, they find him involved in the conspiracy. Kirkman tries to adjust to the new role. Majid Nassar, a leader of the terrorist attacks, is caught by Navy SEALs and is under interrogation by Wells and Atwood, but Majid Nassar gets poisoned.
The plans are being made for the election of the new congress, which get canceled following the bioterrorism threat in Kansas City; Macleish becomes the Vice President. Leo Kirkman is confused with the ongoing scandal related to his parentage. Wells, along with Chuck Russink, finds a lead against Macleish. During Macleish's oath, Kirkman survives the shootout. Though Wells is interrogated about the shootout, Kirkman sends Mike Ritter, a secret service agent, to look for her. Agent Wells works with John Foristell to confiscate more evidence against Macleish. Macleish gets killed by his wife, who later on commits suicide.
The mess doesn't unfold. Emily Rhodes, the spokesperson, appoints Aaron Shore as Chief of Staff. Seth Wright, the White House Communications Director, unleashes that Abe Leonard is writing the truth behind the capitol attack. Former president Cornelius Moss helps Kirkman adjust. Aaron, who resigns after being interrogated for the attacks, accepts Congresswoman Hookstraten's offer. A controversial gun control bill is passed.
In North Dakota, Wells and Atwood find out that more attacks are being conspired. They escape the gunfire there. Aaron and Emily plan to suggest Hookstraten for Vice President, who is caught off guard by an old rival leading her to an ethics inquiry. Forstell and Wells find the mastermind behind the attacks, Patrick Lloyd; Wells gets kidnapped, finding herself on the ocean cargo ship.
Leonard gets the news from an insider. Atwood finds out about Jay Whitaker, a homeland security Advisor and Nester Lozana, FBI agent, who is involved in the conspiracy but is shot dead. Abe Leonard publishes his story, causing chaos, and then Kirkman commands the national search for the mastermind behind the attacks.
Wells tries to prevent a catastrophe only to uncover more terror. The season one comprises of twenty-one episodes with everything happening at an active pace, unfolding more dangerous events, probably, about to happen, making the audience feel the thrill. The season one undergoes a Tomatometer rating of 87% by Rotten Tomatoes and 7.5/10 by IMDb.
The season two was aired on ABC from 27 September 2017 to 16 May 2018. President Thomas Kirkman has been fighting past one year and looking for the mastermind. The personal and political conspiracy is consuming him. Russian airplane with American citizen onboard gets hijacked, and Kirkman gives in to avoid international crisis under his command.
Seth's future is yet to be determined; Wells is working with Damian Rennett to find Patrick Lloyd, whose demands, if not met, would leak the Sarin Gas on D.C. Metropolitan Area. Kirkman works with them to find him. Kendra Daynes becomes White House counsel. There is a viral outbreak. The motives of Patrick Lloyd are not defined. Kirkman gets busy with the centers for disease control.
The problems keep coming up as there is a border dispute between the United States and Mexico. Kirkman and his team try to resolve it. There is another blow; there is an interrogation against Kirkman's mother-in-law, involving her in a decades-old crime. Wells questions Alex about it. With the leaks of the private conversation, Kirkman and his staff struggle to retrieve the trust of the citizens. Alex is not able to keep well with the investigation against her mother.
Yet again, there is a national security threat when U.S. Navy Ship enters the enemy waters; Kirkman struggles to prevent it. Wells and Rennett investigate Secretary Moss for Charlotte Thorne's death, unexpectedly, Moss avoids them. While the son of Thomas and Alex, Leo, is damned for assaulting a Turkish official, Alex is still fidgeting with the murder investigation. Kirkman has to go to Afghanistan, hideously and is stuck with the fact to find a person who could be trusted.
Seth Wright makes his mind for his future in the white house. Alex had been wrongly accused, yet Wells and Rennett struggle to find evidence; Alex is summoned to testify in front of Director Foristell but unfortunately dies in an accident. All this while, Kirkman is involved with the senior staff protecting a group of religious extremists forms the raging forest fires. This serves a huge instability to Kirkman, who is stuck with a hostage situation in Cuba.
Kirkman confronts the criminal who drove over his wife. Director Timothy Busfield makes an appearance as Kirkman's therapist. Rennett tells Kirkman that the U.S. and Russian space software has been hacked and helps him to save a space station crew from getting dehydrated. Kirkman and Cornelius Moss do not get along; Kirkman tries to manage his kids keep up with the demise. The videos regarding Kirkman's visit to the imprisoned criminal get leaked, making him look like an oppressor.
Also, his past firm had confiscated lands, decades ago, of the unknown tribe of Native Americans, comes to light. Someone hacked into the power, causing a blackout in Washington; Mayor Ellenor Darby helps Kirkman to handle the chaos. Thus, Kirkman finds the Vice President. Rennett tries to protect Hannah from getting killed by a Russian who is conspiring against her. There is a peace summit at Camp David, which may get affected by the leaks.
Looking into the matter, Wright and Rhodes are made to sign the White House Disclosure documents; Kirkman learns about the source of the leaks. There is another terrorist attack. A nuclear waste bomb is implanted in a Metro Line Train Station. Director Forstell and five others meet fate while clearing the station. Kunami was responsible for it, and Kirkman loses his control, aiming airstrikes at specific targets in Kunami.
While the attacks continue, Wells unleashes the motives of Kunami's Ambassador. Kirkman's privacy is breached again when the videos of him with his therapist get leaked in the press. The staff tries to locate the source. A secret cabinet meeting is summoned by Darby to discuss the future of Kirkman; Attorney Ethan West makes an investigation. Seth Wright supports Kirkman by accepting the fact that Kirkman was not over the recent loss, his wife's death.
The hearing is summoned before Ethan West for the fate of Kirkman. Wells investigates the connections of Andrea Frost, the chief executive of Apache Aerospace, with the Cyber-attacks, confronting her in public, which makes President fire her. Rennett takes a bullet trying to protect Wells. Wells' getting fired reveals the mastermind behind the cyber-attacks, Dax Minter. He had tapped the President's office, surfing his therapeutic sessions into the press.
Kirkman succeeds in getting bailed the young Matthew Jennings, who is a convict for a minor crime. Frost meets Kirkman for the last time before leaving for San Francisco. The search begins for presidential elections, and Moss steps up. Rennett wants Wells to guard his daughter in London. The climax paces up with a tsunami hitting Taurasi. Taurasi was the state controlled by the U.S. but wanted independence. Kirkman helps the citizens there. Leo Kirkman gets selected for both Stanford and Georgetown.
Kirkman stands for re-election. Wells saves Amy, daughter of Rennett, forming a bond with her. Valeria gets killed. Wells uncovers a video of Rhodes passing an envelope to Valeria. Season three was released globally over Netflix on 7the June 2019 with ten episodes. The episode begins with the problems of the campaign. The staff helps Kirkman, who gets a website, developed by Dontae Evans, to interact with the citizens directly. Mars Harper replaces Emily as Chief of Staff and hires Seth Wright as White House Communication Director who hired Dontae Evans. Lorraine Zimmer becomes Kirkman's campaign manager.
Child marriage was a severe issue in the U.S., but Kirkman wants to go into depth before passing a law. Emily returns for the campaign, and Aaron is chosen for being Vice President. Wells is now a CIA agent looking into bioterrorism with Dr. Eli Mays. There is a breach of privacy again: Kirkman's sister-in-law, Shasha, is transgender. Moss has Alzheimer's. Mar's struggles to save his marriage. Kirkman broadcasts his speech online. Aaron is a Mexican and is under doubt for being a V.P.
The teachers are at strike, and Kirkman and his staff regulate a bill as a solution. Wells and Mays' make progress in their investigation. Dontae records Kirkman's routine for his campaign, and it has a positive impact. Kirkman's first presidential debate is a success. Wells and Mays find the scientist from Toronto who is a part of the neo-Nazi Movement in a lab and kill him. They discover the terrifying bio-weapon.
Kirkman saves a Guatemalan child and deports him with his family back to Guatemala. Wells dies during the investigation due to chemicals, and President declares search for the bio-terrorist. They lead to a terrorist in Mississippi who is planning to leak viruses in the water system. He commits suicide in the hotel room. Suspicions are being raised over Moss's involvement in the bio-terrorism, but they confiscate the evidence revealing his innocence. The season three ends with Kirkman in power for the full term.
Who All Do We Expect in Season 4?
Kiefer Sutherland as President Thomas Kirkman, Natascha McElhone as First lady Alexandra Kirkman, Adan Canto as Aaron Shore, Italia Ricci as Emily Rhodes, LaMonica Garrett as Mike Ritter, Tanner Buchanan as Leo Kirkman who has left for Stanford, Kal Penn as Seth Wright, Maggie Q as Hannah Wells who died a suspicious death in season 3, Terry Serpico as Patrick Lloyd, Zoe McLellan as Kendra Daynes, Ben Lawson as Damian Rennett and many others.
Designated Survivor has received Critics reception, but the makers seem to have found the conclusion for the series and believe it is better to end here. The audience is waiting for the fourth season as there is no official statement regarding the cancellations, but Netflix seems to be firm with its take. Designated Survivor is like a story of Bruce Wayne disguised as Batman saving Gotham.
The series had a great thrilling plot captivating its viewers. As there are no commitments regarding the release of season four, it's hard to suggest the story further. Yet, if any, it will be about Kirkman performing his Presidential commitments with honor.