Hey, to all the Peaky's out there!!!
Great news for all the Peaky Blinders fans out here. Even with their deep and dreary end to Peaky Blinders season 5 the season 6 is still going to happen. The new season of the Peaky Blinders has been given the green light for its return.
The light we all have been waiting for. The creator of this fantastic show Steven Knight is not finished yet. He has lots more to serve his fans. But when will we be able to see it on screen is still not known. The series also got a National Television Award for the best drama.
Steven Knight said that he is working on two more seasons, but this news is still not confirmed by the BBC. "We are doing (season) six." Via BBC news he told the Birmingham Press Club. And we will probably do the seven. Knight also said how they were going to end after season 5. Thank God they didn't.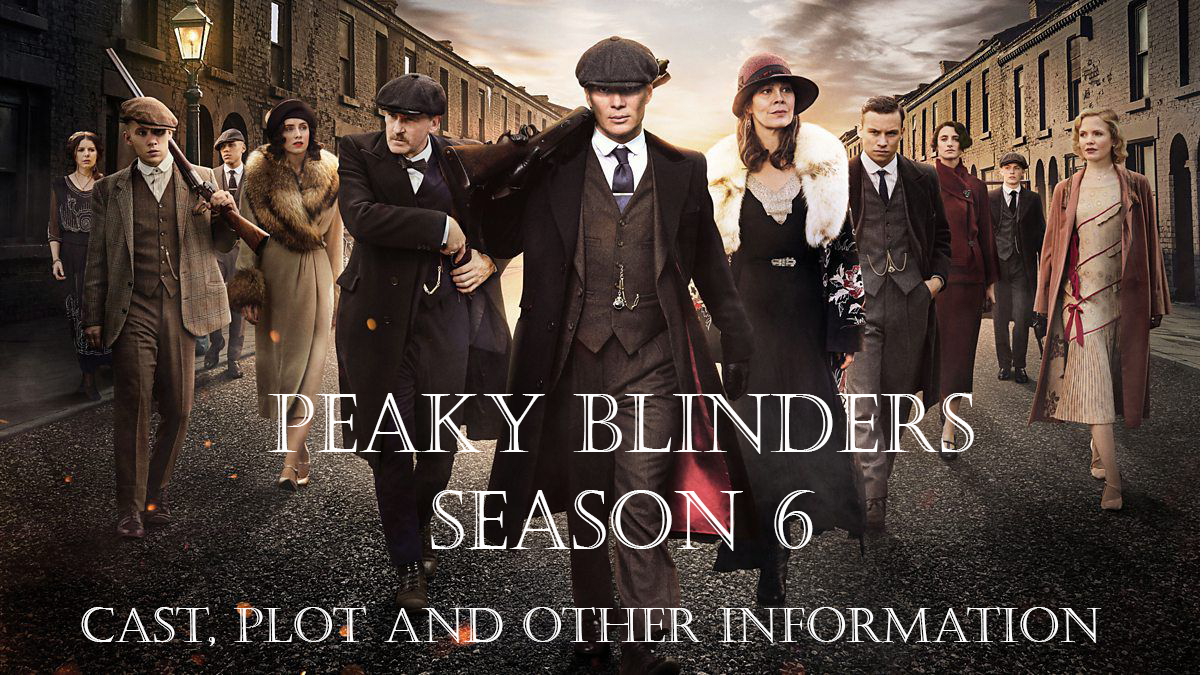 When Will Peaky Blinder Air? When Is The Production Starting Again?
We would have expected to see Peaky Blinders sometime in late 2020 or early 2021 as it usually takes the filming about a year to year- and- a- half between seasons. The Peaky Blinders season 6 was due to arrive in autumn, but because of the Covid-19 pandemic has delayed the filming of season 6 until the hell freezes over. Not the news we wanted to hear!! The lockdown and pandemic had a significant impact on the filming schedules all over the entertainment industry.
Another sad news for the fans is that the Peaky Blinders season 6 will not air this air on BBC One. The filming of the Peaky Blinders in Manchester stopped on day 23 of 78 days shoot all because of the coronavirus pandemic. But, Anthony Byrne, the director of the Peaky Blinders, shows hopes of returning to film as soon as possible. With the new social distancing guidelines from the government for TV and film production in place, expect, the crew and the cast will be able to get back to Garrison very soon.
While speaking to Digital Spy, Anthony Bryne said: "In an ideal world, it would be great to be prepping again towards the end of the year intending to start shooting early next year."
So, if the filming of Peaky Blinders does start early, as per routine, then we might be able to see the season 6 Peaky Blinders in Autumn 2021. And once the series is aired on the BBC, then after six months, it will be available on Netflix. There is no trailer of it yet. But for now, you can reminisce on how it all ended- with a tortured Tommy walking out in the foggy unknown.
Where Is The Shooting Of Peaky Blinders Season 6 Taking Place?
This season is almost going to be taking place in Birmingham. There were lots of stand-in interwar Brum and London, chiefly around Leeds and West Yorkshire, Manchester, Bolton, the Wirral, and Liverpool – including Admiral Grove, the street where a young Ringo Starr grew up has been used in the previous seasons.
According to the Manchester Evening News, at least some of the new season will take place in Manchester.
Any Photographs Of Peaky Blinders Season 6
Amid the Covid-19 shutdown, in March, the show's director Anthony Byrne, on social media shared a selection of photographs from the newly renovated Garrison pub.
"Hello to all you Peaky's out there. As all the pubs are shut, and you are all hopefully staying at home and washing your hands," Instagram post on the official Peaky Blinders reads. "I wanted to share something with you all. Here is a sneak peek at the new Garrison pub. I want to point out that it was almost finished and is lit in these images by work lights and not by our amazing cinematographer, Mathieu Plainfosse."
What Does Peaky Blinders Season 6 Have In Store For Us?
Last summer, Peaky Blinders season 5 left their fans on the edge of their seats when Tommy Shelby was pointing a gun to his head. Now that season 6 is around the corner, the director of Peaky Blinders has provided its fans with a new set of information about what they can expect. Director revealed that the first episode of season 6 would be titled 'Black Day.' It is stated that the coming season of the peaky blinders will make their fans jump off the seats. Season 6 will be giving most of its attention to Taylor's Gina Grey.
As we all know that Steven Knight, the mastermind behind the series, loves to leave a trail of crumbs behind him ahead of each season, and this season is no different. He's started early with the drip-feeding of season 6 clues.
Knight while speaking at the National Television Awards where- Peaky Blinders won the award for Best Drama Series, and Cillian Murphy won the Best Drama Performance- said that the threat of war would color everything that happens in season six.
While talking to NME Steven Knight said that "[Season six] is about the rise of fascism, nationalism, and racism in the Thirties – and there are huge parallels with what's happening in the world now," he also said that "I wanted to make that a major theme of series five and the next series because we go on into the Thirties."
So we can expect so much from this season. I'm so excited. Although if Knight had been more specific, it would be more significant.
Currently, we can only assume what is going to happen the Season 6 because the plot of Peaky Blinders S6 will be kept tightly under wraps. According to fan theories, Mosley is having an affair with Gina, wife to Michael, after a scene Mosley having Hardcore sex with unobserved women with tight blonde curls.
What we surely know is that the Peaky Blinders set had a revamp, as Byrne revealed that the Garrison pub had been redesigned with a new black and gold color scheme – the significance of which will become clear.
Can't wait no more for this season. I just want this season now!!!
Is Peaky Blinders Season 6 The Last Season?
Knight said that they were just going to have five seasons, but then Knight decided that it was all going far too well to just stop it at season 5. The right decision, Knight, good decision.
While talking to Digital Spy after the end of the 5th and latest season, Steven Knight said that "We were originally going to end it with this series, but I just thought that there are so many people who are just getting into it now."
Good news Peaky's. We are looking for two more seasons of the Peaky Blinders to take us up to the start of World War Two.
Season 6 Will Pick Up From Where That Season 5 Cliffhanger Left Off
As we all, the ending of season 5 left us on the cliffhanger, where Tommy is screaming and putting the gun to his head in a Misty field. This will be the frame that we are greeted with the first episode of season 6.
As said by the director Anthony Byrne- "Yeah, it picks up directly (from season five), the very first image you will see will be back in that field, with Tommy with a gun to his head and then we will move on from there and resolve that amazing moment."
Some fans even think that Tommy had shot himself, but we don't know it for sure.
Which Cast Members Will Return In Peaky Blinders Season 6
Fan favorites are returning for the sixth season of the hit BBC show Peaky Blinders includes:-
Cillian Murphy as Thomas Shelby
Paul Anderson as Arthur Shelby
Helen McCrory as Aunt Polly
Sophie Rundle as Ada Shelby
Annabelle Wallis as
Joe Cole as John Shelby
Charlotte Riley as May Carleton
Natasha O'Keeffe as Lizzie Stark
Benjamin Zephaniah as Jeremiah Jesus
There are not so many details at this moment about who will return. But we do know that Sam Claflin will return as Mosley next to all the other regulars. Of course, no Aidan Gillen, the pin- cushioned Aberama Gold.
Cillian Murphy will return as Tommy Shelby as it was revealed by some set photos which were posted by the MailOnline in early November. Such great news!!! Yeah, I thought that too, but some keen-eyed Peaky Blinders fan pointed out that those shots were old, and the production of season 6 isn't to start until January 2020. We are still putting a bet on the fact that the main character of the Peaky Blinders, Tommy Shelby, will return to Peaky Blinders. And I hope to win this bet!!
Peaky Blinder's other main cast members are also likely to return, including Paul Anderson (Arthur Shelby), Harry Kirton (Finn Shelby), and Sophie Rundle (Ada Thorne).
Even though Tommy's first wife Grace was murdered during season 3, we saw her return in season 5 to haunt her former husband, and we can even see her in the season finale, where Tommy is seen talking to her with a gun held to his head. Actress Annabelle Wallis, who plays the role of Grace, hinted to Twitter that she would return for season 6, by tweeting that Grace "has some unfinished business." It will be fun to see what unfinished business Grace has.
Even though Lizzie Shelby (Natasha O'Keeffe) Tommy's second wife wasn't his biggest fan at the end of season 5, we might expect to see her in season 6.
Charlie Murphy (trade union leader Jessie Eden), Ned Dennehy (Uncle Charlie), Ian Peck (Curly), Packy Lee (Johnny Dogs), and Benjamin Zephaniah (street preacher Jeremiah Jesus) are also most likely to return in season six.
Stephen Graham was due to appear in season 6 as the guest star, but due to delay because of the Covid-19 pandemic, we are not sure if he will be able to commit to future filming dates. I hope he can.
Other Historical Figures
During his talk with Reddit AMA, Steven Knight revealed that season 6 would feature "a figure from history which may surprise people." For someone who doesn't like surprises, I'm excited about this surprise. What do you guys think the surprise will be?
Will There Be Any Cameos?
The mind behind the Peaky Blinders, Knight told the NME that: "I'm opening the door a bit. We always have people who want to be in it, and we're talking astonishingly good people. The problem is that if you start populating the thing with people like that, then it's so distracting. But, now that we're getting into a certain territory, I am going to open the door to a couple of excellent actors." So, we may be going to see some cameos in season 6.
Peaky Blinders Spin-Off Or Movie?
For years rumors about Peaky Blinders movies have been circulating. But Steven Knight told the NME that it would most likely be set after the final season, which will be two series time. Steven Knight said that when they come to the end of season 7, that is when they will think about the Peaky Blinders movie. It will be awesome if they make a movie on this or even a spin-off.
Keep Your Sight On Their New Official Website
Peakyblinder.tv was launched a couple of months back, although it has not been up and running long, and the Covid-19 had halted its full roll-out a bit, but it looks like it will not only be the place where you can get your merchandise from. Once it kicks off properly, it is going to be full of behind- the- scenes and extra content. The website also has two audio stories read by Cillian Murphy and Tom Hardy.
Peaky Blinder Merchandise
The website of the Peaky Blinders got a couple of exclusive t-shirt designs on at the moment, which will give money to the NHS charities. You can help the NHS and can yourself a cool t-shirt.
I hope they start their production soon, and we get to see what Peaky Blinders season 6 has in store for us? I really can't wait now!!