Today we will be delving into the anime world and discuss One Punch Man Season 3, which will be the third installment of the Anime series One Punch Man, which is one of the greatest shows of the anime universe, period. We will be answering some most important questions and questions about the third installment of the show.
One-Punch Man is an Anime series that aired for the first time on 5th October 2015. It is based on the manga series, which goes by the same name and is written by none other than O.N.E. O.N.E. is a very famous manga writer who has written many mangas. Most of them are contenders for the title of Best Anime series in the world, like One Punch Man and Mob Psycho 100. Yasuke Murata illustrates the Manga.
One Punch Man is an action and superhero comedy anime. It is about a young bald man named Saitama who is the possessor of unimaginable power who is capable of eliminating any possible threat with a single punch, and that's it.
It gives an adamant time to the viewers in just imagining and accepting how such a multitude of strengths is molded inside a thin and short heighted person. And this is one of the reasons they remain captivated by the show.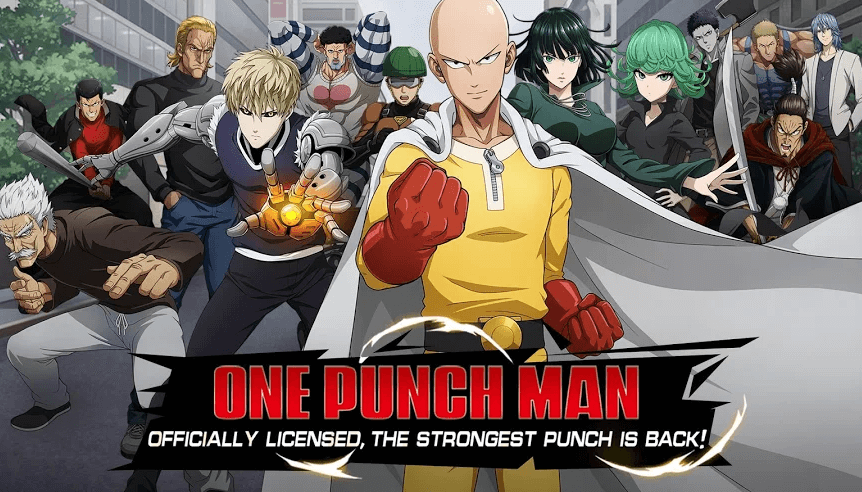 Saitama even has a disciple of his own, Genos The Cyborg. He seeks retribution on an anonymous cyborg who killed his people. Genos, just like us the viewers, is much amazed by the power Saitama possess and decides to become his disciple so that he can learn the reason behind Saitama's ginormous power and also a plethora of abilities that he has so that one day he can implement all this on himself and seek his vengeance.
The One Punch Man is not limited to only two lead characters superheroes, and it features a whole association of superheroes classified in class and ranks. Although it features some of the best action and fight scenes in the whole of the anime universe, there is a whole lot to the show then just these fantastic fight scenes.
The show is also about the solitary and boring life of our hero Saitama who can overpower the greatest of the villains which makes him unhappy and sometimes look down upon his abilities like any other manga written by O.N.E. it also emphasizes on the social life and emotion status of its characters and this adds great depth to the characters and also the story.
One-Punch Man has a total of 2 seasons. The second season of the anime was released on 9th April 2019, with a new director, sound director, and animation company. The show has a total of 24 episodes and has an average runtime of 24 minutes, just like any other anime.
The show has got excellent ratings from IMDb(8.8/10), Rotten Tomatoes (100%) and TV.com(8.4) and this is the reason fans are very excited for the third season of the anime as it is such a huge hit.
So, enough about the show, let us now find answers for the top questions that fans have regarding One Punch Man Season 3.
The questions will be answered in the following order-
Is One Punch Man canceled?
Will One Punch Man have a season 3?
Who will be in the development team?
When will One Punch Man Season 3 release?
Is the trailer for the third season out yet?
What will be the cast of One Punch Man Season 3?
Who will be the voice artists for the third installment of the show?
What will happen in the third season of One Punch Man?
And some additional information about the show.
We hope and will try our best that you leave this page with no further doubts regarding the One Punch Man Season 3.
Is One Punch Man Cancelled?
Good news for the fans. Thankfully One Punch Man is not canceled as no such information or announcement regarding the same has been made as yet. So if things are not going the wrong way, then we can expect that One Punch Man will not be canceled.
Will There Be a Season 3 of One Punch Man?
Although we know that One Punch Man is not canceled, we also are uncertain that a season 3 of One Punch Man is on the way, this is because the show has not yet been renewed for a third season. But at the end of season two, the show's created that the season may have finished, but the show hasn't finished yet. So, yes, we can expect that the show will soon be renewed for a third season for the greater good.
Release Date: When Will One Punch Man Season 3 Release?
The difference between the releasing period of the first season and the second season was almost three years, which was too much of a wait for the fans. The problem is fans are afraid that it might take the same wait for them as the previous times and the good thing is that this won't come true because there was a reason behind the second season's delay, the whole development team was changed. But this won't be the problem this time, so we can expect One Punch Man season 3 might release in 2021 or later in the same year.
Season 3 might have reached us early this year, but the coronavirus pandemic has devastated the anime industry's activities. However, there has not been any official announcement of when we will get to watch One Punch Man around the above mentioned time, most probably.
There also are chances that season 3 of One Punch Man might face further delays. This is because the 16 parts of the 21 part manga series were covered in the first two seasons, and only five parts of the Manga are left uncovered.
So for the anime series to have a third season, more of the written materials are required, and only then further productions can be carried forward. So, let's keep our fingers crossed and hope that One Punch Man season 3 releases as soon as possible.
Trailer: is the Trailer for One Punch Man Season 3 Out Yet?
The official trailer for One Punch Man Season 3 isn't out yet. This is because the production works of the show are still pending, and also no official announcement about the show's third season has been made. It is rubbish that the team will make an official announcement only when they have something ready for the viewers, i.e., trailer of the show.
So we'll hope that the trailer comes out as soon as possible. According to the speculations being made about the show's Talwar date, we can expect the trailer to be released by the end of this year or early in 2021. Let's hope that the same happens.
Development Team
Their group of people and institutions who will be responsible for One Punch Man Season 3 will not be a lot different than the second season's. The development team will include-
Director- Chiraka Shakurai will be directing this new season of One Punch Man. Shakurai replaced Shingo Natsume in the second season.
Sound Director- One Punch Man is pretty famous for its soundtrack and background music. This department will be led by Yoshikazu Iwanami for the third season of One Punch Man.
Animation- The season 3 of One Punch Man will be animated by J.C. Staff studio, which has been since the second season of the show.
Networks- One Punch Man season 3 will be available on Hulu in the U.S.A.Crunchyroll in Europe, Animelab in Australia and New Zealand, and Tubi in Canada.
Cast: Who Will Be in One Punch Man Season 3, and Who Will Be Voicing Them?
The cast for One Punch Man Season 3 will be similar to the previous season's. The cast will include –
Saitama- Our protagonist will again lead the third season, and he will be voiced by Makoto Furukawa in Japanese and Max Mittleman in English.
King– Class S level hero King will also be in One Punch Man Season 3 and will get voices from Hiroku Yasumoto in Japanese and Rich Brown in English.
Garou- Second season's antagonist will be in season 3 also. Hikaru Midorikawa will voice him in Japanese and Greg Chun in English.
Kazuhiro Yamaji will voice bang- Bang's character in Japanese and John DeMita in English.
Genos- Kaito Ishikawa will voice our human-cyborg in Japanese and Zach Aguilar in English.
Mamoru Miyano will voice Amai Mask- Class A rank one hero in Japanese and Ben Lepley in English.
Mumen Rider- The Class D Rank 1 hero will be voiced by Yuichi Nakamura in Japanese and Robbie Diamond in English.
Plot: What Will Happen in One Punch Man Season 3?
Season 2 featured a lot of things and plot movements. It had a new antagonist named Garou who claimed himself to be a monster and wanted to kill all these heroes because he thought these heroes aren't for real and are just for the namesake and enjoyed all the fame and prosperity which a real hero shouldn't.
It also featured The Monster association, which was after the plan of uprooting the Hero association and made a couple of attacks for this purpose. And we also got to see The leviathan among the monsters, The Elder Centipede, who was taken down by Saitama with a single blow at the end.
We can expect season 3 you pick from where season 2 left. This season may also be focused on Garou, and this time he might turn to the Monster Association to become a monster for real. If this will be the case, then we can expect a tough fight between the Class S heroes and Garou.
Saitama's wait for a fair competition may continue this season, and he may not get someone who would throw a challenge to him.
Genos will continue to dig deeper and know the secret behind his master Saitama's unimaginable power. He will also try to match his power or reach his full potential.
The season 2 opened a new way for the second season as we did not get to see all of the Monster Association. The third season might revolve around it. We may get to see a fight between the leader of the monster association and Saitama.
We may also get to see more of Class A Rank 1 hero Amsi Mask whose Strength is still not discovered by the fans. King's secret might get revealed in One Punch Man Season 3. And if we are lucky enough, we may also get to see Class A Rank 1 hero Blast this season.
Moreover, this new season will be like the previous season or even better in terms of action, drama, comedy, and everything else that makes the show one of the best in the world.
Additional Information
One Punch Man Season 3 will comprise 12 episodes, just like the previous seasons, and every episode will have a runtime of 24 minutes.
This might be the last season of One Punch Man as the written material, i.e., the Manga for the series has nearly finished(only five parts left). But we never know what can happen in this industry.
If the manga series is again written further on for more and more seasons, then we may even get to watch season 5 or even season 6 of the show, but it all depends on the team and the writers and, most importantly, the viewers.
Conclusion
One Punch Man Season 3 will surely do wonders as the previous seasons manage to do. For precise information about what will happen in the show, we will have to wait for season 3 itself. If you haven't watched One Punch Man yet, then I would recommend watching both the seasons till the third season is out, and trust me, you won't regret it.